Dubai Autism Center (DAC) has signed a Memorandum of Understanding (MoU) with the Office of the First Lady of the Dominican Republic to support and enhance cooperation to serve individuals with autism, their families and their caregivers in the areas of advisory and professional training services.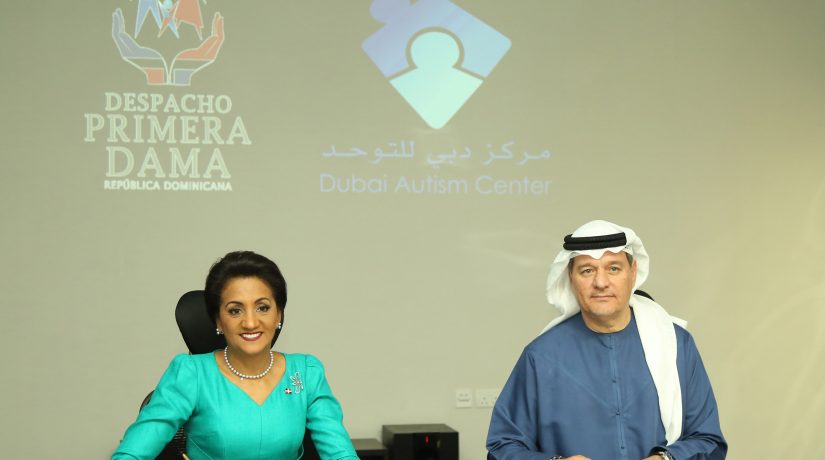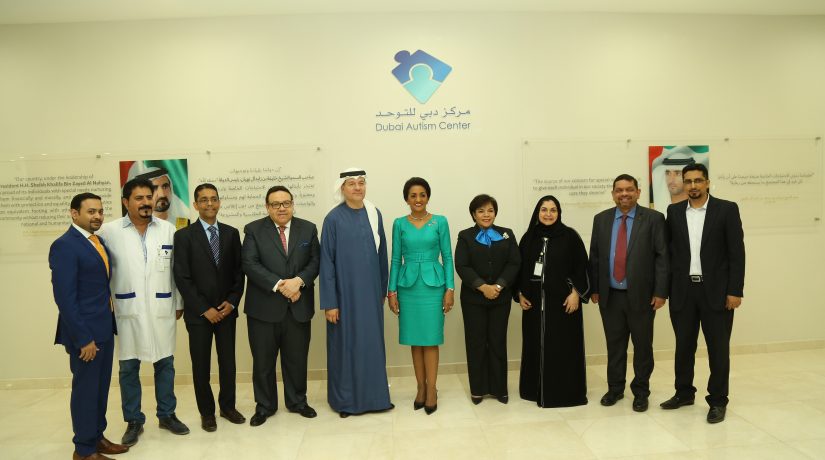 This came during a visit of the First Lady of the Dominican Republic, Cándida Montilla de Medina, made to the Dubai Autism Center, where she was received by Mohammed Al Emadi, Director General and board member of the Center, accompanied with a number of management and technical staff members.
Montilla de Medina witnessed the work of the Dubai Autism Center during the visit. She toured its facilities and met with the staff in the various departments. She expressed her admiration for the level of services offered.
She stressed her keenness to co-ordinate with the Dubai Autism Center and participate in the training and professional development programs provided by the Center in the fields of special education, speech therapy, occupational therapy, as well as diagnosis and assessment.
Al Emadi warmly welcomed the First Lady of the Dominican Republic and showed his keenness for activating joint actions in the development of the autism informational networks.
We believe that DAC should have further improvement of general strategies and create permanent communication channels regionally and internationally to share expertise on the services and programs provided to children with autism
Special Olympics World Summer Games Abu Dhabi 2019
It is worth mentioning, the visit that the first lady made to the center was part of the work agenda she's carrying out in the framework of the celebration of the Special Olympics World Summer Games 2019.
At the end of the visit, The First Lady of the Dominican Republic received a special edition of the book "Autism Encyclopedia" issued by the Dubai Autism Center.
Montilla de Medina was invited as a guest of honor by Timothy Shriver Kennedy, president of the Special Olympics organization, and the organizing committee of the current world games, in recognition of her commitment to the rights of people with disabilities, in compliance with inclusion policies of the government of President Danilo Medina.
During the visit the first lady was accompanied by Martha Rodríguez and ambassador Miguel Reyes, chief of staff and adviser of International Affairs of the Office of the First Lady, respectively.