Her Excellency Reem Al Hashimy visits Dubai Autism Center (DAC)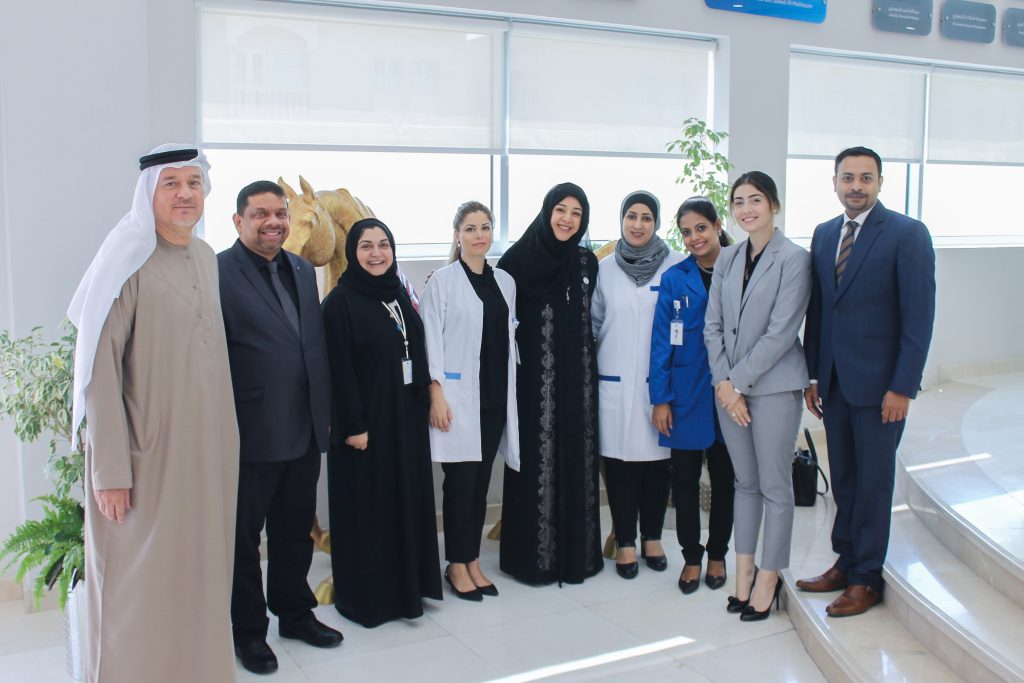 Her Excellency Reem Al Hashimy, Minister of State for International Cooperation and Director-General, Expo 2020 Dubai, visited the new building of Dubai Autism Center (DAC) in Al Garhoud, meeting students and programme heads as she toured the state-of-the-art facility.
Her Excellency was briefed on DAC's operations as she visited classrooms and clinics and met officials in charge of the educational, therapeutic assessment and rehabilitation programmes.
Underlining the importance of cooperation with all those involved in rehabilitating People of Determination, Her Excellency praised the centre's educational role and its success in raising awareness of issues facing individuals with autism, their families and caregivers.
The visit of Her Excellency has special significance during the UAE's 'Year of Tolerance' as we work towards ensuring equal rights for people of determination by removing any form of discrimination or segregation based on ability.
In line with our leadership's vision, we aim to host an inclusive Expo – an Expo for all. We have dedicated four respite rooms across the Expo 2020 Dubai site to care for those visitors on the autistic spectrum or prone to sensory overload. Dubai Autism Center will design those rooms as part of our drive to create an Expo that is accessible to everyone.
In 2017, DAC moved to its new 91,000 square feet (8,500sqm) building, allowing it to more than quadruple its capacity from 54 students to 238.
The new facilities include 34 classrooms, 22 movement therapy rooms, 18 speech therapy rooms, three sensory integration rooms, plus a number of laboratories, facilities and clinics – all designed to provide a top-class educational environment for individuals with autism.
Autism affects one in 59 children, according to figures from the US Center for Disease Control and Prevention. A common growth disorder, symptoms typically appear during the first three years of a child's life and continue as they grow, affecting the individual's social life and their ability to communicate with others. It can also lead to isolation.