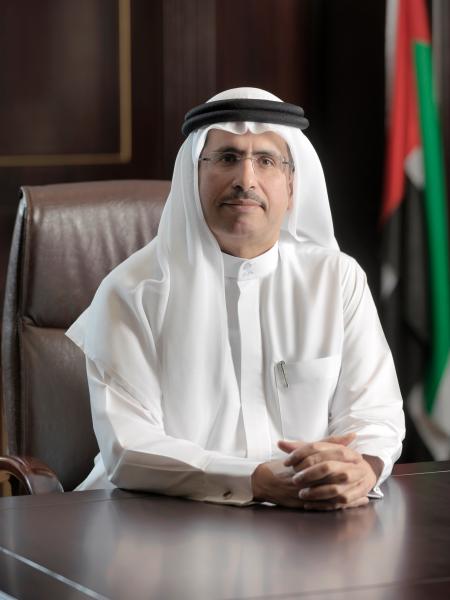 Dubai, UAE: Dubai Electricity and Water Authority (DEWA) is sponsoring Dubai Autism Centre, to help it deliver its much-needed world-class services. This is part of DEWA's strategy to consolidate social responsibility by continuously focusing on the concepts of giving and solidarity by sponsoring charitable and humanitarian institutions.
DEWA's support to the Centre includes providing utilities and services that will enhance social, cognitive skills and fitness to children. It also includes supporting training and occupational development, to keep pace with the latest developments and using state-of-the-art technologies; and educational and treatment rehabilitation programmes. This will enhance the centre's services, and increase the reliability of electronic devices and smart applications, to save time, effort and costs.
DEWA's corporate social responsibility
"DEWA works within the framework of the National Policy for Empowering People of Determination, launched by His Highness Sheikh Mohammed bin Rashid Al Maktoum, Vice President and Prime Minister of the UAE and Ruler of Dubai, to create an inclusive society that ensures empowerment and a decent life for People of Determination and their families. DEWA empowers People of Determination in an adaptive and flexible environment that allows them to unleash their potential and prove their capabilities. We are pleased to support Dubai Autism Centre, so that it can provide the best environment in which to interact with people with autism, their families, and their carers. This is part of DEWA's corporate social responsibility (CSR) and role as a socially-responsible government organisation. Our strategic partnership with Dubai Autism Centre and our ongoing support to the centre has special meaning during the Year of Tolerance, as it strengthens the values of compassion, togetherness and solidarity as well as celebrate the diversity of the UAE,"
My Community…a City for Everyone
"We are pleased to increase social awareness about autism. We are also happy to coordinate and control regional efforts related to autism and to raising awareness about its symptoms. Our CSR strategy includes several annual programmes and initiatives, and supports humanitarian and charitable activities locally, regionally, and globally. DEWA's social initiatives and programmes are an integral part of its strategy to serve the public good, particularly in supporting and empowering People of Determination. DEWA's efforts also support the "My Community…a City for Everyone" initiative that was launched by His Highness Sheikh Hamdan bin Mohammed bin Rashid Al Maktoum, Crown Prince of Dubai and Chairman of the Executive Council of Dubai, to transform Dubai into a friendly city for People of Determination by 2020. This supports the Dubai Plan 2021, to make Dubai an inclusive and unified society that embraces common civic values and whose cohesive families and communities form the bedrock of society," added Al Tayer.
In addition to its CSR and volunteering programmes and initiatives, DEWA sponsors many activities and events that serve People of Determination, including its support of 10 CSR programmes that comprise 7 sponsorships and 3 community initiatives for People of Determination. In 2018, DEWA scored 90.26% for society's happiness with its support of People of Determination. DEWA has received many local and international awards in corporate social responsibility.