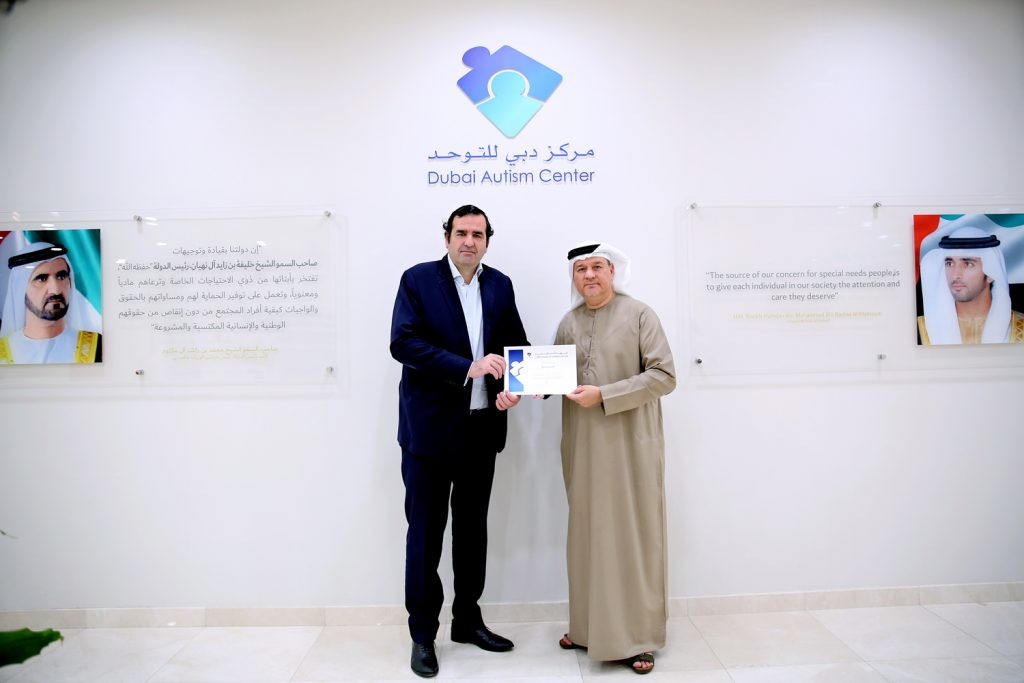 As part of its charitable initiatives, Micro Focus donated tablets for students of the Dubai Autism Center in order to implement interactive educational tasks and provide a service to follow the child's level of progress to parents through the application "Ynmo", which is the first smart Arab platform aimed at improving the quality of services provided to people of determination.
Gonzalo Usandizaga, Vice President and General Manager of Emerging & growth Markets at Micro Focus, said: "We strive to be among the first to introduce modern educational technology to the United Arab Emirates' society. It is a major key to helping autistic children in the UAE community."
Gonzalo added: "Acting responsibly as an organization within the company's CSR program, 'Micro Focus Inspire' is at the heart of everything we do, whether it is internally – in managing relations with employees or externally with customers and local communities or in the surrounding through a vital role of protecting the environment and Mother Earth".
Mohamed Al Emadi, Director General of the Dubai Autism Center and a member of its board of directors, said: "We extend our sincere gratitude to everyone who contributed in supporting the Center's efforts and endeavors to achieve a full digital transformation and attenuate paper transactions in line with the new practice and principles of the Government of Dubai. We commend the efforts of the Micro Focus Company for people of determination, embodying the visions of our esteemed Leaders, turn it into a tangible reality and create a real difference in the life of children with autism."