Children with learning difficulties are being misdiagnosed with autism by doctors, according to Dubai Autism Center's clinical team
Dubai Autism Center (DAC) warned against diagnosing autism spectrum disorder (ASD) based on the symptoms recognized by some doctors and non-specialized care providers in light of misconceptions and inaccurate concepts prevalent in the community where autism spectrum disorder is often confused with learning difficulties disorder.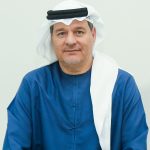 Internationally Approved Standards
This was stated by Mohamed Al Emadi, Director General of the Dubai Autism Center, stressing that there are internationally approved standards that must be followed in the diagnosis and assessment process that include various specializations such as psychology, applied behavior analysis, speech, special education, and occupational therapy.
"An accurate diagnosis takes several sessions that require the participation of a multidisciplinary team that includes psychologist, pediatrician, applied behavior analyst, speech therapist, occupational therapist, in addition to the education specialist," said Al Emadi.
Nicholas Orland, Head of Autism Program and the Diagnostic Clinic at the DAC said: "In general it can be said that symptoms of autism can be observed early before the child reaches the age of three however; it is rare to appear after the age of five; whereas the most cases that are misdiagnosed with autism are psychological problems, learning difficulties, mental retardation, speech development problems, and hearing impairment.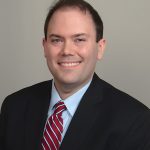 "The aim of our Diagnostic Clinic is to provide accurate diagnosis for children who have symptoms that raise suspicion of having autism spectrum disorder (ASD), therefore early diagnosis of autism spectrum disorder improves the opportunity of the affected child to obtain appropriate care and therapy", Orland said.