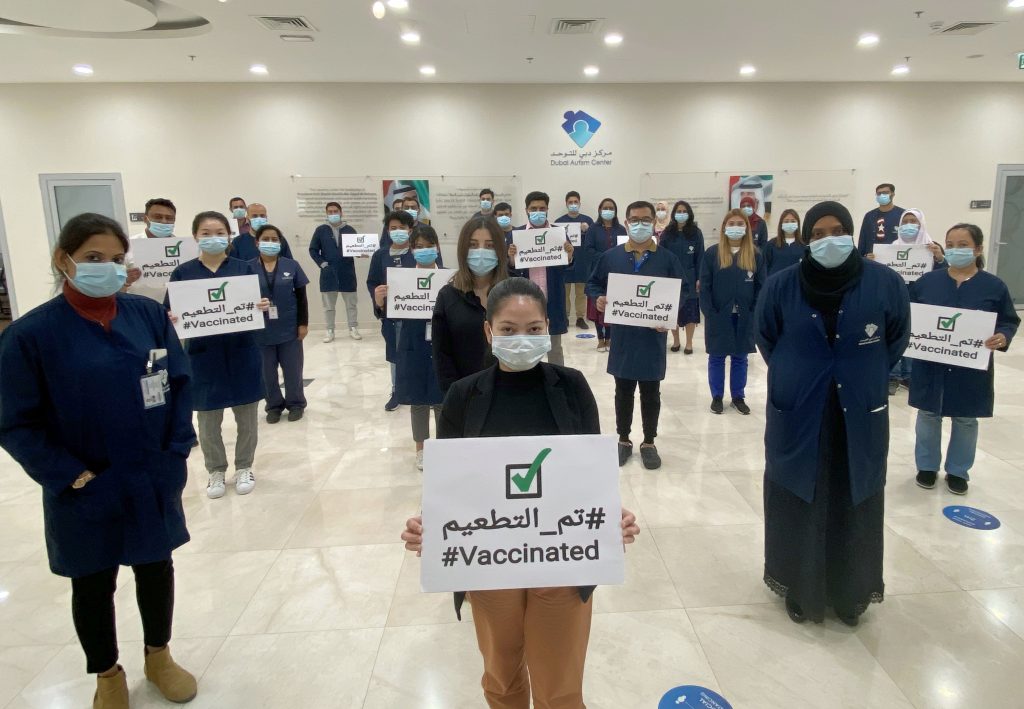 In line with the Ministry of Health and Prevention's plan to get frontline health workers vaccinated against the coronavirus, Dubai Autism Center's employees have taken the first dose of COVID-19 vaccine.
Mohammed Al Emadi, Director General and Board Member of Dubai Autism Center, said, "This step goes in line with the vision of our wise leadership in ensuring and providing the highest levels of safety for all segments of the UAE society,"
"We are keen at the Dubai Autism Center to unify efforts in the national vaccination campaign in order to provide a safe environment for children enrolled at the Center to ensure the achievement of the desired educational and therapeutic goals," Al Emadi stated.
Al Emadi thanked all healthcare professionals working on the vaccination campaign and all frontline entities combating COVID-19 in the UAE, noting that the country's integrated plan to combat COVID-19 has enabled it to effectively respond to the pandemic and minimize its impact on the community.