Dubai Autism Center (DAC) hosted a training workshop on Applied Behavior Analysis (ABA) for employees of government entities with the aim of enhancing the skills of professionals working in the field of providing special education and therapy services for people diagnosed with Autism Spectrum Disorder (ASD).
The workshop, entitled "How a Direct Instruction curriculum can be utilized with learners who have developmental delays", was attended by a number of employees and representatives from Emirates Schools Establishment in Ministry of Education, the Community Development Authority in Dubai, the Dubai Health Authority, and the Sharjah City for Humanitarian Services.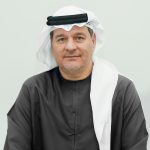 Mohammed Al Emadi, Director General and Board Member of the DAC said, "the training was organized to achieve the objectives of Decree No. (26) of 2021 with regard to preparing and qualifying cadres specialized in autism, and unifying efforts in coordination with local entities specialized in providing support to people with autism spectrum disorder,"
"We also seek, through organizing training workshops, to open doors of cooperation with relevant organizations in a way that contributes to improve the services provided to people with autism and understand the challenges facing the provision of such services," Al Emadi said.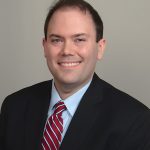 Dr. Nicholas Orland, Chief Program Officer at DAC, said: "Direct Instruction (DI) is considered to be one of the most effective methods of academic instruction.  Its use in 'Project Follow Through' in US demonstrated its effectiveness, and DI continues to be utilized in educational settings around the world,"
Orland also said that this workshop provides the opportunity to learn about the Direct Instruction (DI) and how it can be utilized in a structured curriculum, where the participants earn 3 BACB CEUs (Continuing Education Units).