The Dubai Autism Center (DAC) launched a package of internationally Applied Behavior Analysis programs accredited by the QABA (Qualified Applied Behavior Analysis Credentialing Board) whose mission is to establish the highest standard of care and empower professionals who provide behavioral intervention services to individuals with autism spectrum disorders (ASD) and related disabilities.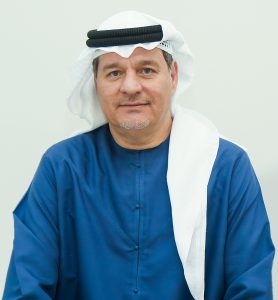 Mohammed Al Emadi, Director-General of Dubai Autism Center, said: "Within the framework of the Dubai Autism Center's strategy that aims at providing professional training and development programs on the latest evidence-based practices according to Decree No. (26) of 2021, we have launched a group of training courses that contribute to providing the special education sector with qualified and internationally accredited competencies in the field of applied behavior analysis (ABA) in order to solve the issue of the regional shortage of autism specialists, especially Arabic speakers,"
"Our goal is to provide a dynamic, engaging, high-quality training experience for trainees by delivering innovative courses that meet the current and emerging needs of the community, parents, caregivers, and professionals across the region," Al Emadi added.
In this regard, Claire Norris, QABA Board President said: "QABA's international accreditation ensures that everyone, regardless of socioeconomic status, ethnicity, or gender has equal access to a variety of providers who are held to the highest professional standards."
Speaking about the details of the training program, Dr. Nicholas Orland, Chief Program Officer at the Dubai Autism Center, said: "trainees in this practical training program will be able to acquire the necessary knowledge, skills, and strategies to practice applied behavior analysis with high professionalism.. Our goal is to prepare individuals who are able to follow and practice duties and responsibilities according to approved scientific-based-evidence practices,"
Orland, who is Board Certified Behavior Analyst – Doctoral (BCBA-D), stated that the coursework that the Dubai Autism Center has been accredited internationally in providing and supervising through this program has three-tiered credentialing models where the QABA Credentialing Board oversees the certification.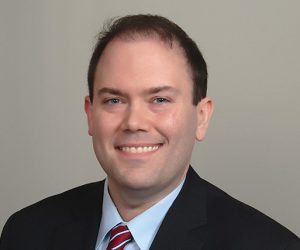 In detail, Dr. Orland explained the three levels saying that: "The Applied Behavior Analysis Technician (ABAT) course requires the completion of 40 hours of training as it will provide the trainees with the fundamental core knowledge of autism, principles of Applied Behavior Analysis (ABA), commonly used intervention strategies and ethics in the field that qualify them to work with individuals diagnosed with autism or other developmental disorder,"
For the Qualified Autism Service Practitioner-Supervisor (QASP-S) course, Dr. Orland said: "This course requires completion of 180 hours of training and passing the supervisory requirements and the accreditation board exam.. It is intended for professionals with a bachelor's degree who provide specialized services to individuals diagnosed with autism or other developmental disorder,"
About the third level, Dr. Orland said: "Qualified Behavior Analyst (QBA) is a recognized certificate granted by QABA after completing 270 hours of training and passing the supervisory requirements and the accreditation board exam, where the trainees will obtain the international accreditation that qualifies them to supervise ABA services, whether by working with individuals diagnosed with autism or other developmental disorders,"