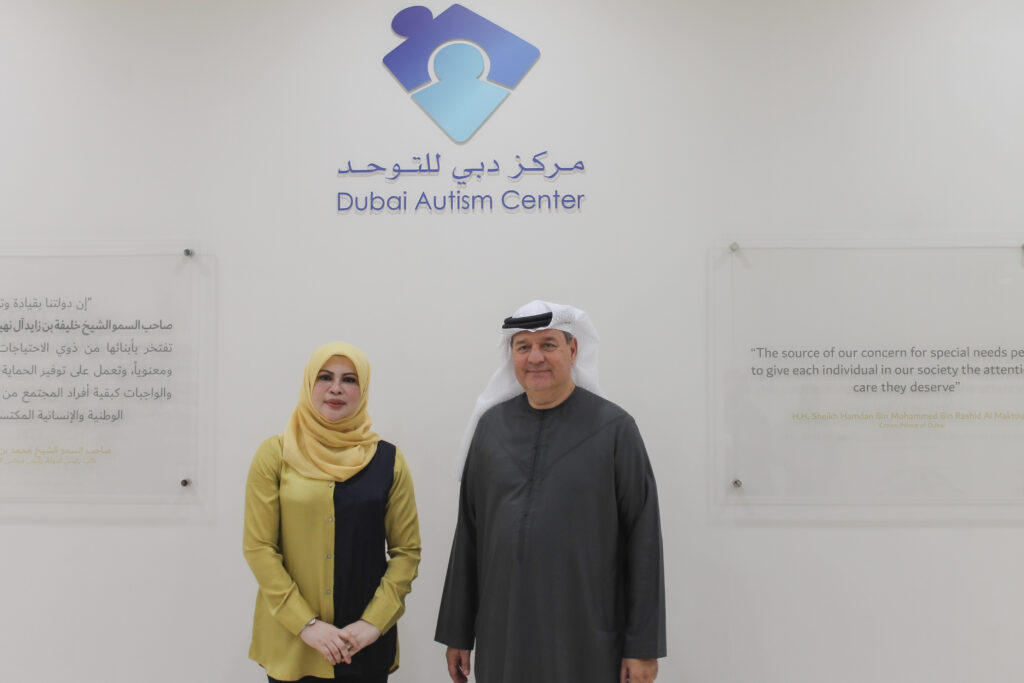 Dubai Autism Center (DAC) welcomed Her Excellency Datuk Seri Rina binti Mohd Harun, Minister of Women, Family and Community Development in Malaysia, and her accompanying delegation, in the presence of Mr. Mohd Hasril Abdul Hamid, Consul General of the Malaysian Consulate General in Dubai.
The delegates were warmly welcomed by Mohammed Al Emadi, Director General of the Dubai Autism Center and the DAC management members.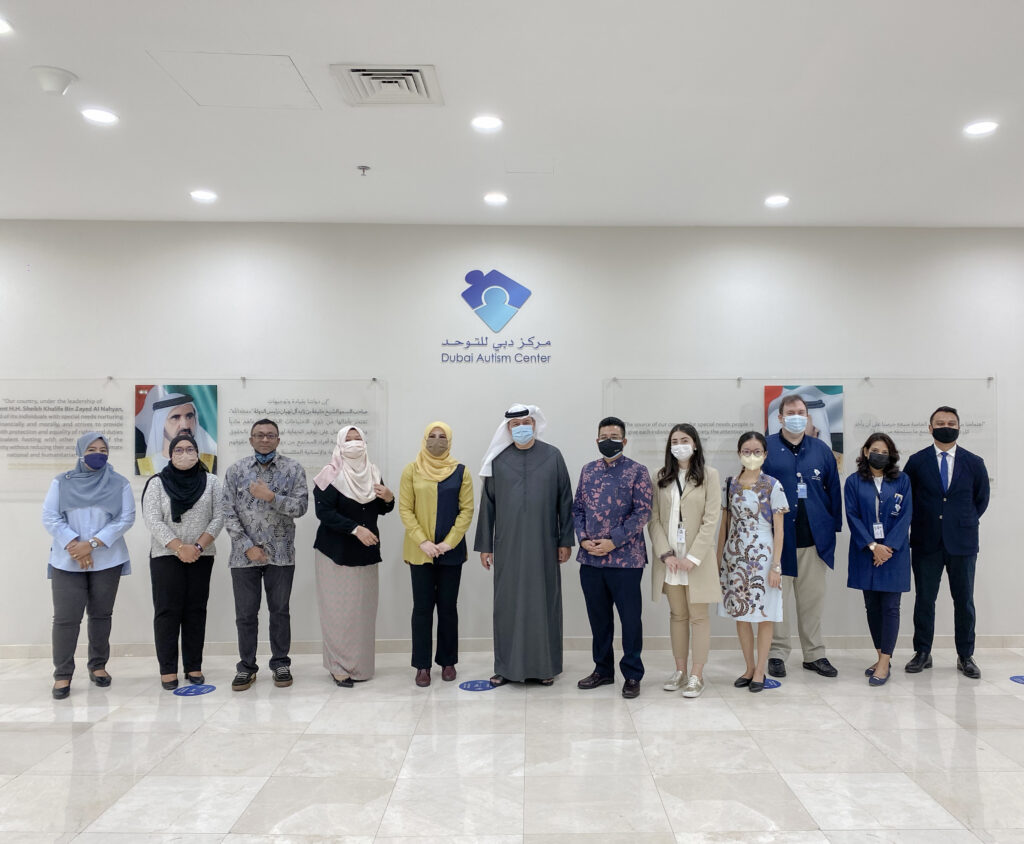 During the visit, the Minister and accompanying delegation exchanged views and best practices in both countries. The Malaysian delegation were briefed on the work done at the center and they toured and met the various facilities team at each department. Her Excellency expressed her admiration for the level of services provided, stressing her keenness on a joint coordination with the Dubai Autism Center.  She was especially impressed with how the center operated on non- government aided funds. The Minister also discussed aspects of cooperation in the training and professional development programs in the fields of special education, speech therapy, occupational therapy, applied behavior analysis, as well as diagnosis and assessment.
Mohammed Al Emadi, Director General of the Dubai Autism Center, in response expressed his interest to establish a partnership with Malaysia citing it was in line with the Center's goal in compliance with the decree issued regarding the Dubai Autism Center No. (26) of 2021 to collaborate at the local, regional and international level for autism. "We believe that DAC should have further improvement of general strategies and create permanent communication channels regionally and internationally to share expertise on the services and programs provided to children with autism," said Al Emadi.
At the end of the visit, both parties exchanged gifts.  Her Excellency Datuk Seri Rina binti Mohd Harun presented DAC with a Malaysian icon plaque whilst Al Emadi handed the Minister a copy of the book "Autism Encyclopedia" issued by the Dubai Autism Center. He thanked Her Excellency for making time for this visit and wished her continued success in her humanitarian endeavors.