Dubai Autism Center (DAC) celebrated the graduation of the first batch of its training program entitled 'The Applied Behavior Analysis Technician (ABAT)' which is internationally accredited by the QABA (Qualified Applied Behavior Analysis Credentialing Board).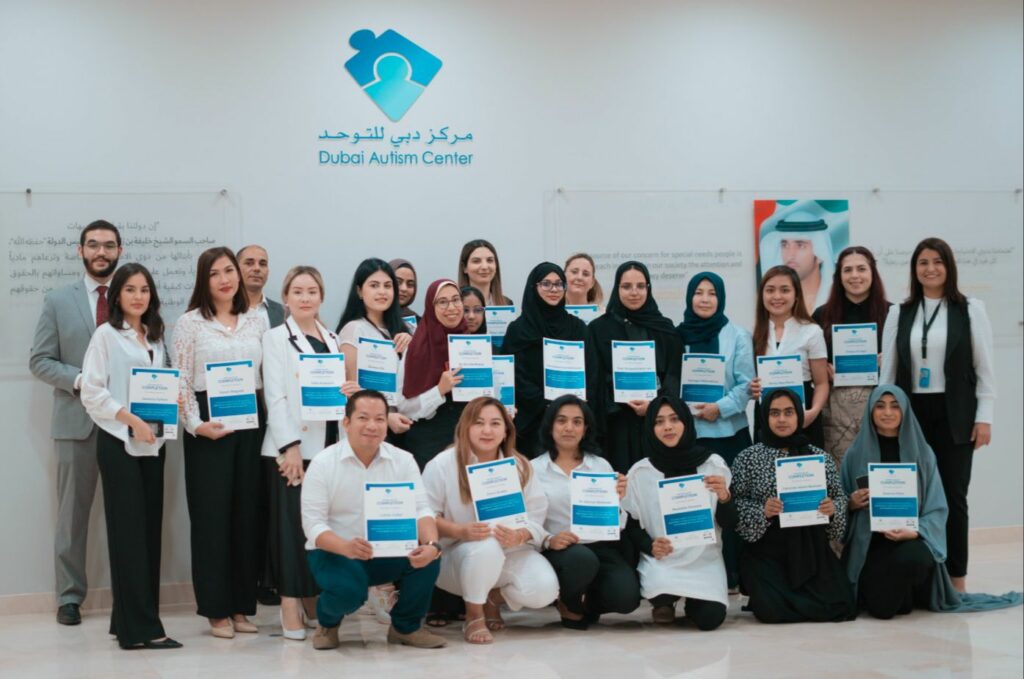 Mohammed Al Emadi, Director General and Board Member of the Dubai Autism Center, said, "We congratulate all the graduating trainees. I am confident that the knowledge gained by them has equipped them with the necessary skills to excel in their profession and would help achieve our mission of improving the lives of children with autism,"
"Within the framework of the Dubai Autism Center's strategy that aims at providing professional training and development programs on the latest evidence-based practices according to Decree No. (26) of 2021, we have launched a group of training courses that contribute to providing the special education sector with qualified and internationally accredited competencies in the field of applied behavior analysis (ABA) in order to solve the issue of the regional shortage of autism specialists, especially Arabic speakers,"
Eman Abushabab, Community Awareness Manager, Board-Certified Behavior Analyst at the Dubai Autism Center, said: "The 40-hour course was designed for professionals as we as parents to provide them with the fundamental core knowledge of autism, principles of Applied Behavior Analysis (ABA), commonly used intervention strategies and ethics in the field that qualify them to work with individuals diagnosed with autism or other developmental disorder,"
"The certified trainees will be able now to assist in delivering behavioral analysis services and practice under the supervision of certified professionals, including QASP-Ss and QBAs, or licensed psychologists who are working within the scope of applied behavior analysis," she added.