The Dubai Autism Center announced the conclusion of the free diagnostic assessment initiative for 100 Emirati children suspected of having autism, which was in implementation of the directives of His Highness Sheikh Hamdan bin Mohammed bin Rashid Al Maktoum, Crown Prince of Dubai, with the support of Emirates NBD, the exclusive sponsor of the initiative.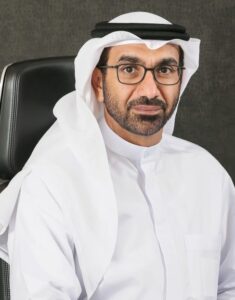 Hesham Abdulla Al Qassim, Chairman of Dubai Autism Center, said that the current year 2022 for the Dubai Autism Center was the year of tangible achievements in terms of initiatives that contributed to achieving the vision of our wise leadership within the framework of the National Autism Policy, the most prominent of which was the free diagnosis initiative for 100 Emirati children.
Al Qassim expressed the appreciation of the Dubai Autism Center's board members to His Highness Sheikh Hamdan bin Mohammed bin Rashid Al Maktoum, Crown Prince of Dubai, for his directives to launch this initiative, which greatly contributed to encouraging Emirati families to speed up early detection of autism to ensure that their children receive the right comprehensive diagnostic assessment for required early intervention.
Outlining the key results of the initiative, Mohammed Al Emadi, Director-General of Dubai Autism Center, said: "The initiative lasted for nearly 8 months, and it included 21 cases that were on the waiting list, in addition to 79 new children from all over the UAE who were suspected of having autism.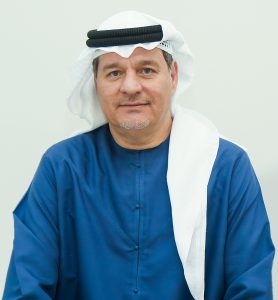 Al Emadi stressed that the time frame for detection and assessment ranges between five and seven working days, according to the requirements of each case. On the first day, the child receives a consultation session with his guardian, supervised by a clinical psychologist.
"During the period between the fifth and seventh day, the assessment team would be working in preparing the comprehensive diagnostic assessment report then will meet the parents to discuss the final report and explain therapy recommendations," he added.
For their part, A number of parents of children who benefited from the initiative expressed their deep gratitude for giving their children the opportunity to undergo comprehensive diagnostic assessments of autism so that they can be benefited from early intervention.
They also appealed for the inclusion of autism examination services and therapies under the umbrella of insurance companies, noting the need to direct private centers to reduce their fees in proportion to the average income of families, pointing out that the cost of the comprehensive diagnostic assessment in the United Arab Emirates ranged between AED 5,000 and AED 7,000.